2013 SUPER GT International Series Malaysia
15th - 16th June 2013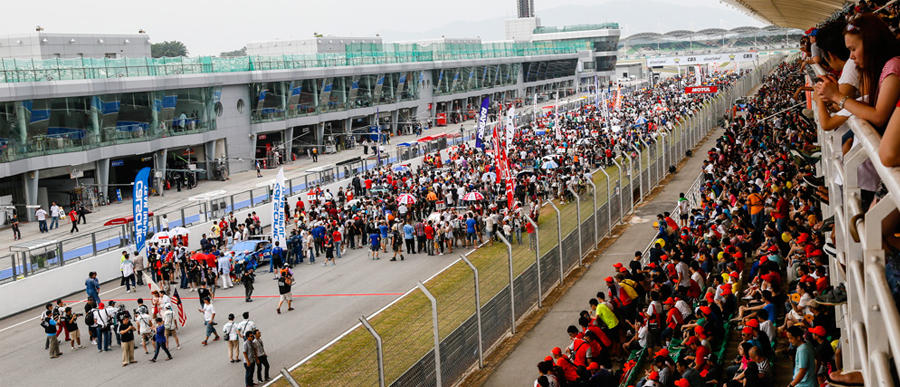 More than 100,000 fans make it a record turn-out and the most exciting and explosive Malaysian round of the Super GT Series yet.

Petaling Jaya, 18 June 2013 - The atmosphere was explosive with more than 100,000 spectators flocking to the Sepang International Circuit over two days, and was by far the biggest, most exciting, successful and activity-packed Malaysian Super GT race weekend.

The sight of more than 1,300 high-powered motorcycles on the main straight of the Sepang International Circuit; over 11,000 fans who partied to the electrifying Dash Berlin World Tour rave party on Saturday night (15 June); a full-blown motor show displaying a wide collection of classics and street customs to the latest production models and super cars; an non-stop stage performance and a recreation of a Japan Town successfully attracted race fans, their family and more importantly non-motoring enthusiasts who flocked to the circuit for a fun-filled weekend.

"What JPM Motorsport has done as the race promoter of the Malaysian round of the Autobacs Super GT Series was simply incredible with a lot of off track activities. This is a very strong combination (on and off track activities) and something that has significantly raised the image and profile of the Series to new and higher level," said Maasaki Bandoh, Chairman of the Japan GT Association.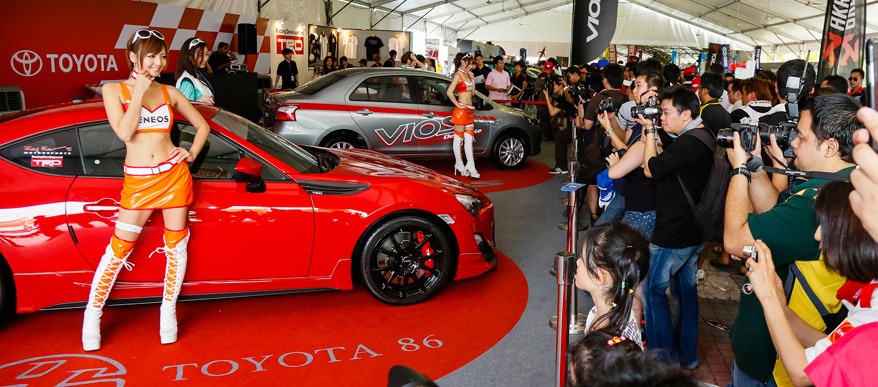 Formerly known as the All-Japan Grand Touring Car Championship (JGTC), the Autobacs Super GT Series is a grand touring car race series promoted by the Japan GT Association and was first established in 1993 by its parent organisation the JAF (Japanese Automobile Federation).

While the Series celebrates its 20th anniversary, the Malaysian round, which is the only international stopover for what is recognised as being one of the world's fastest and most exciting GT racing series, ushered in its 13th year of hosting the race. For JPM Motorsport, it was the company's third successive year of being entrusted to organise the Malaysian round of Autobacs Super GT Series.

"It's been a phenomenal race weekend and extremely rewarding to see all the hardwork and effort being rewarded with record breaking spectators numbers coming to the race weekend over the two days (15 and 16 June)," said JPM Motorsport Founder JP Chin.

While race fans witnessed a very closely-fought battle on track between three dominating car manufacturers Nissan, Lexus and Honda, thousands of other visitors who turned up at over the race weekend were seen pre-occupied with the many attractions that had transformed the entire Sepang International Circuit Mall Area into a carnival for both race and automotive fans, as well as for the entire family.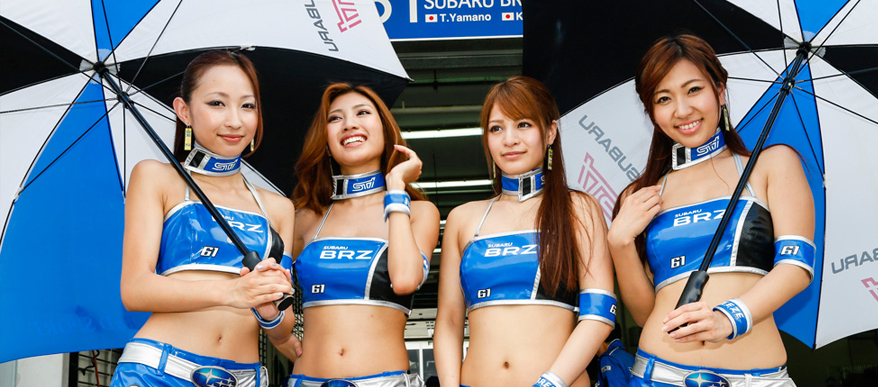 "As a promoter, it has always been our objective to attract both racing fans as well as the non-racing and automotive fans especially families in the Klang Valley to come to the event, by presenting everyone with a unique and attractive weekend proposition," said Chin.

"I'm extremely happy that this concept is beginning to gain greater acceptance. We call it a five-star approach to creating an exciting weekend for everyone."

Several local car distributors had taken advantage of the Malaysian Super GT weekend to introduce new models and variants at the Affin Bank Motor Show, among them Subaru which officially launched the all-new Subaru BRZ for the Malaysian market. Nissan meanwhile, showcased the international premiere of its Nissan Almera Nismo Performance Package while local car manufacturer PROTON and its motorsports division R3 (Race.Rally.Research) meanwhile, displayed the Proton R3 Preve racing car and the R3 Satria Neo in addition to offering enthusiasts discounts on R3 performance parts and accessories.

Against the backdrop of super cars that included Porsche, Ferrari and Lamborghini, the biggest attraction at the Affin Bank Motor Show however, was the vast collection of American street customs and muscle cars on display which also served a preview of Summernats, Australia's premier event for street machines and, another prestigious event to be co-organised by JPM Motorsport in Malaysia in 2014.

And for the very first time, a total of 155 Honda CRZ hybrid cars converged on the Sepang International Circuit, and were later given some track time around the 5.543km track. Also there were about 50 Porsche 911 gathered on the F1 track on Saturday (15 June) to celebrate the 50th Anniversary of Porsche 911.

Fans to the Super GT weekend also witnessed a huge congregation of local motorcycle clubs and what was essentially the biggest and loudest bike gathering at Sepang International Circuit led by 80 police bikers with an estimate of no less than 1,300 big motorcycles of various make, model and size gathering on the racing track in front of the main grandstand before going on a procession lap. Also organised was a big bike burn-out contest and an auto salon for motorcycles.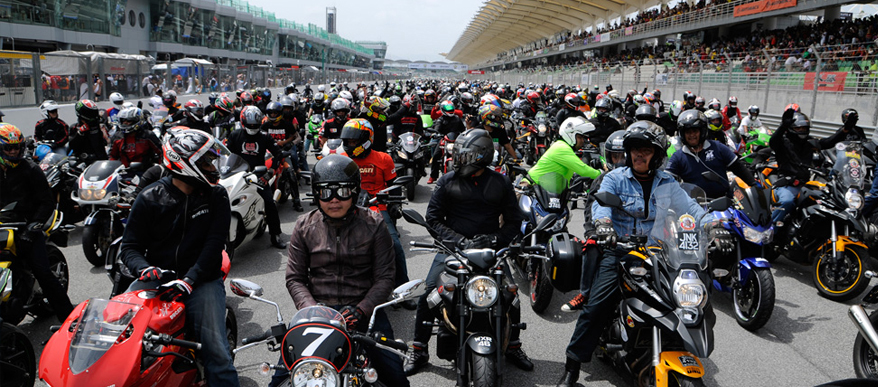 The mall area was absolutely alive and abuzz with numerous activities. Japan Town was a recreation of watching the Super GT race in a Japanese town in mid-summer, and this was complemented by a K-POP dance competiton, self defense skills demonstrations (Judo and Karatae), a sushi eating contest, and a special stage appearance by the Super GT Race Queens. Race fans also witnessed the crowning of the 2013 Malaysian Super GT Queen in the SUPER GT Queen Search competition.

Two one-hour sessions and a single two-hour session of the customary pit walkabout session over the weekend (Saturday and Sunday respectively) attracted a full house of spectators and shutterbugs who went from pit to pit to see the GT 500 and GT 300 cars up close and personal, and to photograph and meet in person the Super GT drivers and the team Race Queens.

The main event on Sunday returned to the track where fans witnessed the Calsonic IMPUL GT-R's Tsugio Matsuda and Joao Paulo Lima De Oliveira winning the two-hour race in the GT 500 class, finishing four seconds ahead of the Denso Kobelco SC430 team and eight seconds in front of the Raybrig HSV-010 car which saw the top three places going to Nissan, Toyota and Honda.

Victory in the GT 300 class meanwhile, went to ARTA CR-Z GT's Shinichi Takagi and Takashi Kobayashi who won from pole position, finishing two seconds ahead of the pair of Hideki Mutoh and Yuhki Nakayama of the Mugen CR-Z GT Team for a top two finish for Honda. Finishing third and 21 seconds behind was the Gainer Dixel SLS of Katsuyuki Hiranaka and Bjorn Wirdheim.

This year's on track supporting events was also backed by the very first Asia Cup single-seater race organized by Meritus and the inaugural running of a six-lap Toyota T86 Celebrity Race which was won by Malaysia's Prince of Drift Tengku Djan Ley. Car enthusiast also got their opportunity to compete in a gymkhana organised by Ultra Racing.

>> click here for more photos <<